HODL or HODLer meaning - Cryptocurrency Wiki
What is HODL or HODLer in Crypto slang?
HODL does not exactly mean holder, the term is more nuanced.
HODL is a widely used slang term in the cryptocurrency field. The term as an acronym for
H
old
O
n for
D
ear
L
ife.
The term is often applied to Crypto Investors who do not plan on selling in the foreseeable future. These investors are referred to as HODLers. HODLers are often referred to those who will hold on to a currency even when it is experiencing extreme fluctuations.
HODL often appears as part of hastags or in memes in the cryptocurrency conventions. Popular hashtags using HODL include #HODLandCHILL, #HODL, HODLer
HODL in memes: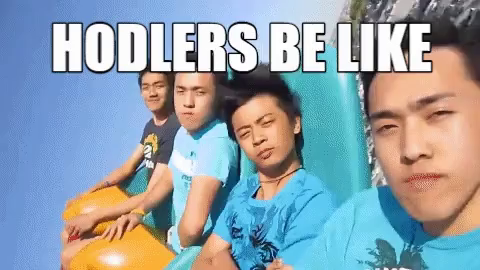 Want to learn about Crypto terms? Check out the CryptoWiki!
Enter CryptoWiki Here
Important Disclaimer: Dark Street does not endorse any financial vehicle or investment. Opinions expressed on Dark Street are those of the writers and not of Dark Street. The information provided in Dark Street including but not limited to; articles, notes, webinars and accompanying material is for informational purposes only. It should not be considered legal or financial advice. You should consult with an attorney or other professional to determine what may be best for your individual needs. Dark Street does not make any guarantee or other promise as to any results that may be obtained from using our content. No one should make any investment decision without first consulting his or her own financial advisor and conducting his or her own research and due diligence. To the maximum extent permitted by law, Dark Street disclaims any and all liability in the event any information, commentary, analysis, opinions, advice and/or recommendations prove to be inaccurate, incomplete or unreliable, or result in any investment or other losses. Content contained on or made available through the website is not intended to and does not constitute legal advice or investment advice and no attorney-client relationship is formed. Your use of the information on the website or materials linked from the Web is at your own risk.